Anthrax Reveal Artwork For All Kings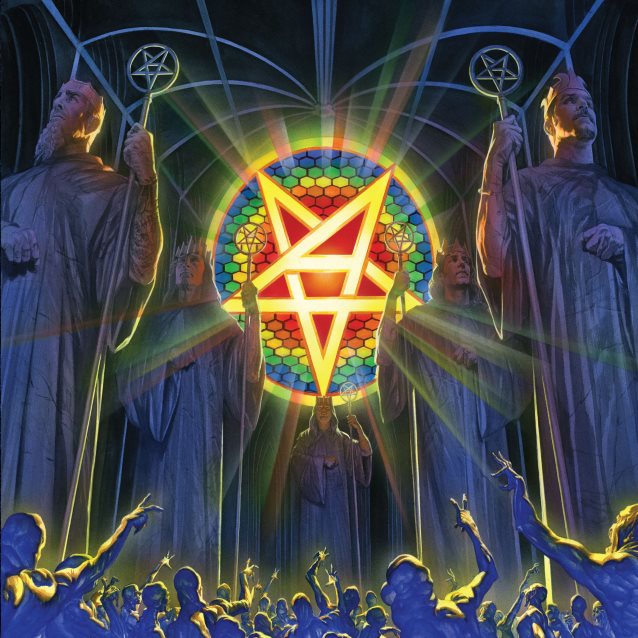 Recently Anthrax announced that they will be releasing their brand new album For All Kings, debuting a brand new song the band have now released yet more details surrounding the album.
Unveiling the artwork today for the new album the band have whetted people's appetite even more. Deciding to stick with long time artist Alex Ross, depicting the band in a hall with huge statues of kings, who are members of the band whilst also trying to tie in the last album cover with creatures who are drawn into the room.
No doubt the album itself shall be just as fitting as the artwork presented to us. Anthrax's brand new album For All Kings is set for a February 26th release date via Nuclear Blast.