An Interview With: Morten Veland (Sirenia)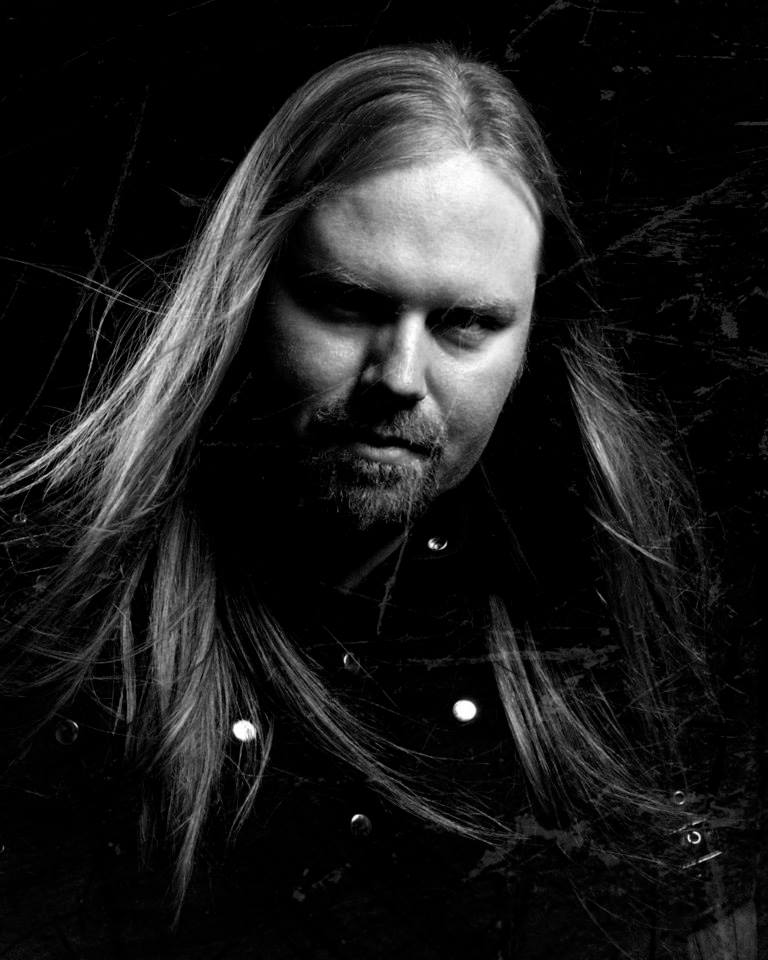 The king of gothic metal returns to speak to us again under the vise of a brand new Sirenia album. It seems like a quick turnover between the last one, but there is a significant difference to the new 'Dim Days of Dolor', a difference that long time fans of the band would be all to familiar with – a new vocalist. We speak to Morten Veland about the new album, and the changes in the band.
In Sirenia's near 15-year career, the band have seen their vocalist change 5 times in 8 albums. While some would root that to band instability, the truth is that the band have been ruling the stormy seas of the gothic metal genre for quite some time, largely in part to the mastermind Morten Veland's sublime songwriting skills. Each album has seen great works, and the new effort of 'Dim Days of Dolor' shows excellence yet again with new singer Emanuelle Zoldan showing full vocal flair on the album.
We speak to Morten about the development of the new album, and of course how the changes in the band reflected on it's quicker than usual construction…
Listen to the full unedited interview or read an excerpt from the interview below:
'Dim Days of Dolor' is out now via Napalm Records.
So I guess the main difference to the album [Dim Days of Dolor] is yet another new singer…it doesn't seem to be uncommon in Sirenia's history for a change in vocalist…how did it come around?
Well we've been working with Emanuelle since 2003, so it's been 13 years and she's been singing on all our albums except the debut one. So we've known her for a long time and we know her abilities and skills as a singer.
When it came to the point for us that it was not working anymore with Ailyn [ex-vocalist]…she had a lot of health problems and stuff like that…she wasn't able to do a proper job anymore unfortunately. When we had to start thinking about a replacement, Emanuelle was the first person that came to mind. We'd known her for a long time, but we weren't really sure if she was going to be interested in doing it as she has a really good career in opera in France…but we talked a lot when she covered one of the festivals we did this summer where Ailyn had to cancel because of her health, and Emanuelle came in as a session singer.
We had a lot of time together to discuss music and things, I was actually kind of surprised to discover that we like a lot of the same bands and she listens to a lot of metal music! After that conversation I thought to myself 'yea, maybe she could be interested after all'. When it came time to finally find a replacement she was the first one we asked, and luckily for us she was interested! We didn't have to go through the whole audition process which can be very time demanding…we were in the middle of recording the album already and we had tours lined up and all kinds of things. It was a very unfortunate thing in the beginning [to lose a vocalist], but we ended up having quite a bit of luck as well, I think it went quite smooth after all.
It must have been quite a smooth transition considering she has been working with Sirenia for so long.
Yea, it doesn't really feel like having a new member in the band. She has been around for so many years and we've known her for such a long time, her voice is there on all our albums except the first. I think that's also a cool thing for our fans as they recognise her voice – it's a familiar voice that they have heard on our previous works. It seems that the fans are really appreciating that, especially now the album is out and they can really listen to her work. The first single was a taster, but doesn't really make an impression for the whole album. Now they can really give it a listen and see her diversity, variety and all her strengths as a frontline vocalist….
Listen to the full interview in the player above!