6 Metal Musicians That Are Also Actors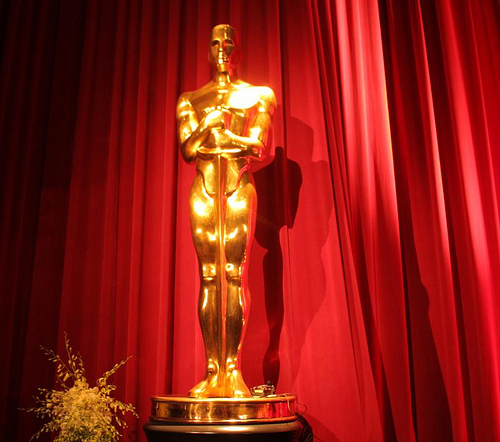 Forget Leo. Once again the top class acting of metal musicians has been overlooked. We've compiled a list of those representing metal music in Hollywood that should be winning those Oscars in the very near future!
Jada Pinkett-Smith
Of course we are going to kick off this list with a controversial one. The wife of famed actor Will Smith actually has a metal band called Wicked Wisdom. They are kind of terrible.
Jack Black
Everyone knows this guy really. The comic actor has produced a couple of the most identifiable metal songs in the modern market with his band Tenacious D. Probably the closest metal will ever come to getting an Oscar. Yes we are pinning all our hopes on Kung Fu Panda. Great.
PelleK
This man has become surprisingly popular in the past couple years. From singing vocals in progressive power metal band Damnation Angels to acting in a film along side William Shatner and Gerard Depardieu. That film, called 'Creators: The Past', is due out later this year.
Dee Snider
It only seems appropriate that this man have a few cameos in films. His personality is suited to it! The Twisted Sister frontman and all-around legend made a famous appearance in Strangeland where he plays the role of a complete psycho.
Rob Zombie
Rob Zombie isn't an actor per se apart from a few cameo roles, but has acquired fame as a horror film director, and a very good one at that. He grossed out and terrified millions with his directorial debut 'House of 1000 Corpses', and the success of that has spurned a succession of wildly popular grind flicks!
Alice Cooper
Another massive personality in metal that is perfectly suited for acting…I mean have you seen his stage show?! Alice took the role of a vagrant schizophrenic in the film Monster Dog, and naturally did a pretty good job of it!